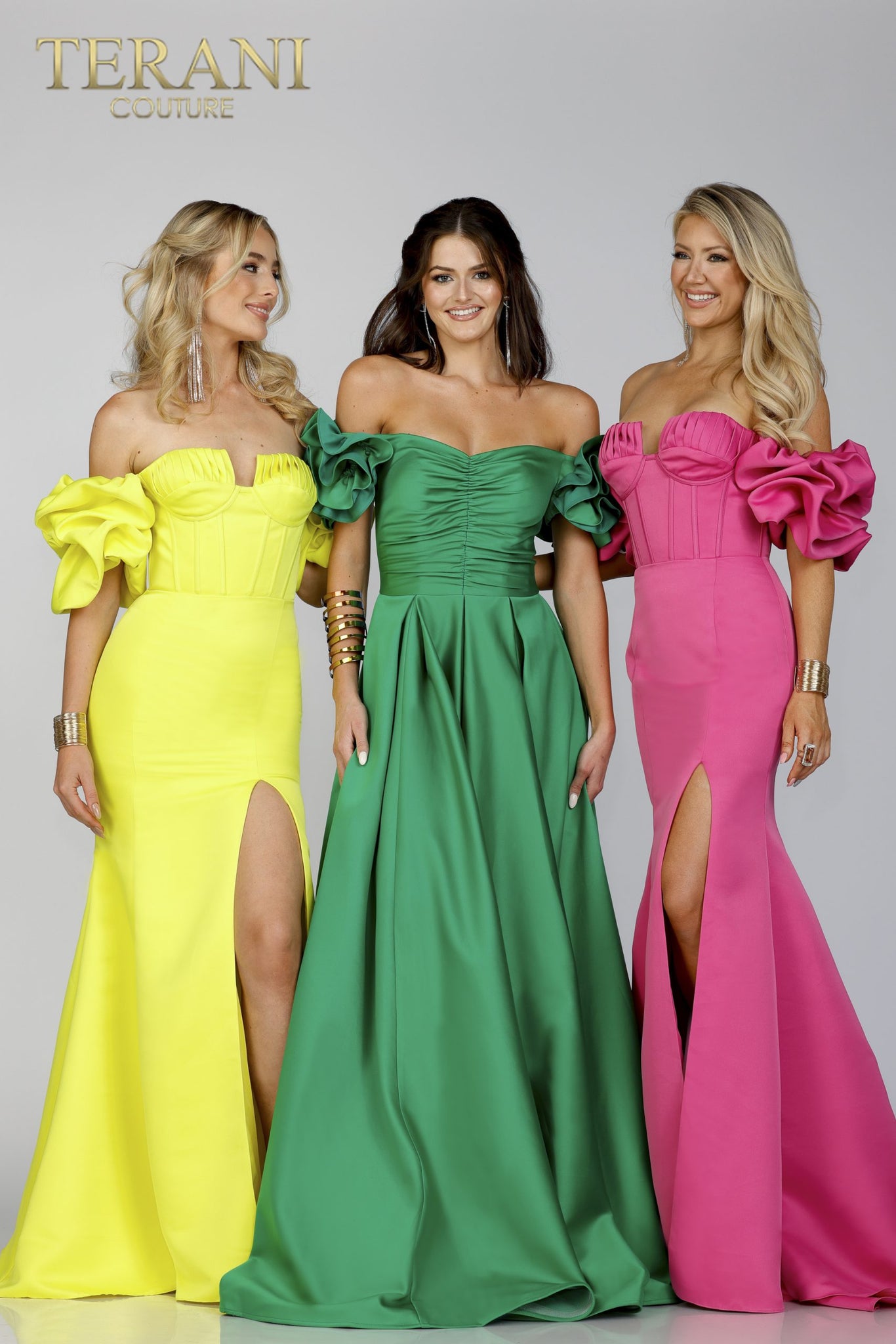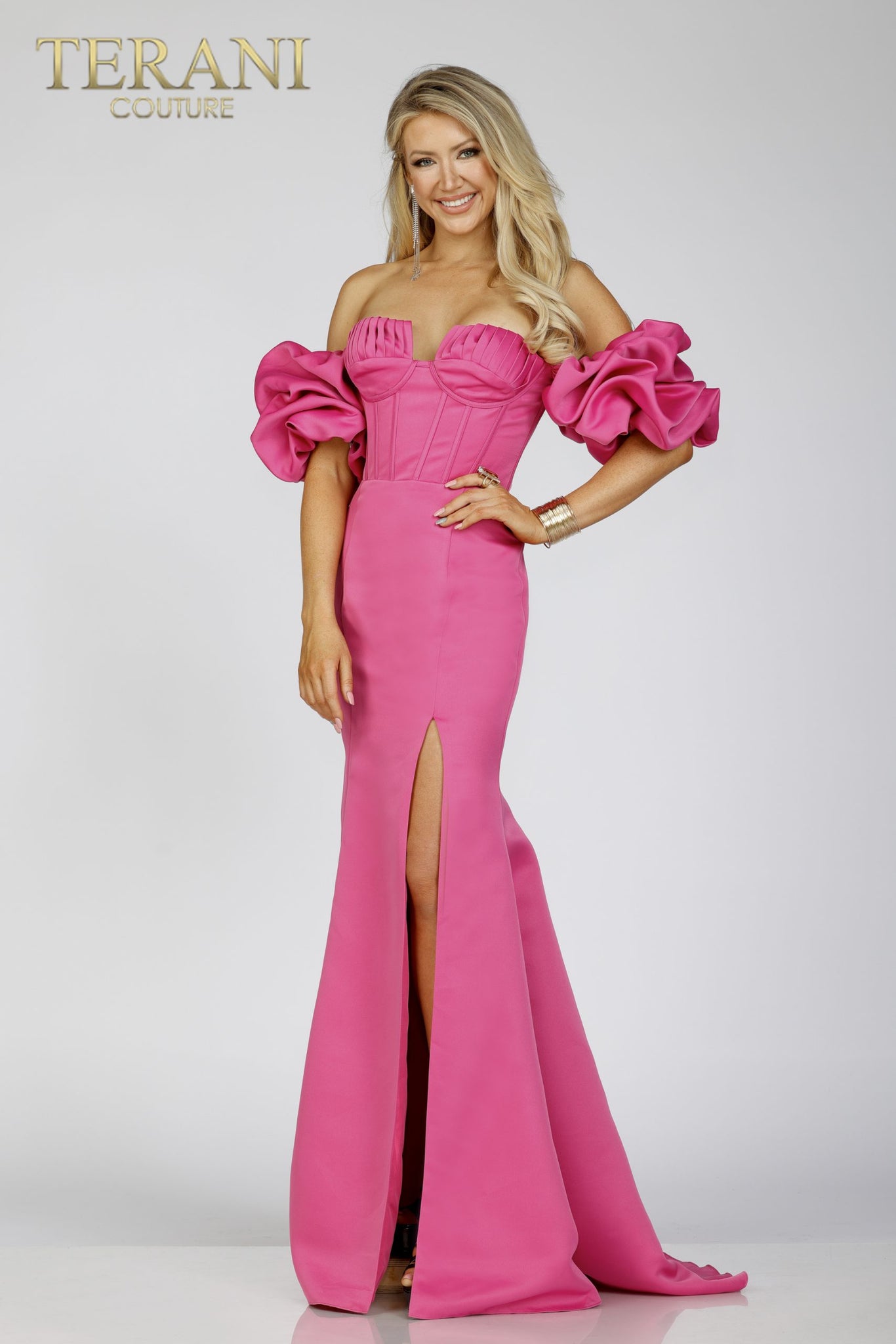 Terani Couture 231P0181 Dress
Short Ruffle Sleeves Prom Gown In Matte Satin - 231P0181 Fuchsia Color Size 6 Ready To Ship
Strapless Prom Dresses have always been the best choice. So make yourself stylish in your event with this fabulous high-low prom dress by Terani Couture. Super soft touch matte satin fabric creates a much-needed figure-hugging design.
Wear this fantastic prom dress to your next event for a stylish and alluring look. The curve-cradling sheath cut perfectly increases your beauty, and this long gown flows to a formal floor length. This beautiful pink dress has a back zip and side slit with short ruffle sleeves that will perfectly fit your body. The stunning dresses from Terani Couture make you rock at any event. You can choose colors from citrine, fuchsia, emerald, and red.
Terani Couture curates beautiful, fashionable, and elegant dresses. So, We aim to change how society connects with the fashion industry by providing our customers with beautiful prom, evening gowns, and mother of the bride collections and always looking for the next big thing our customers will love.